Kristen Da Silva, Debra Hale, Melanie Janzen. Photo: Sharyn Ayliffe Creative
Where You Are
Sisters Glenda and Suzanne live a peaceful retirement selling homemade jam on Manitoulin Island. This summer, their usual concerns – trying to orchestrate sightings of their handsome veterinarian neighbour and preparing for the visit of Suzanne's grown daughter, Beth, are complicated by a secret the sisters can no longer contain. When Beth arrives with secrets of her own, the three women have to face things that will change their lives and relationships forever.
"I can't say there have been many times a funny line has moved the story along quite so well"

Orillia Sun
"Where You Are moves quickly and confidently from laughter to tears and back to laughter again."

Luxury Orillia
"This play is funny all the time until a moment of shock, which Ms. Da Silva handles with clever, compassionate writing."

Orangeville Citizen
"Da Silva delivers an experience that often feels less like a stage production than a welcome and long overdue visit with four dear friends."

Wellington Advertiser
Where You Are had its world premiere May 2019 at Theatre Orangeville (Ontario).
Upper Canada Playhouse June, 2019 (Toured to Orillia Opera House and The Rose)
Victoria Playhouse (PEI) June, 2019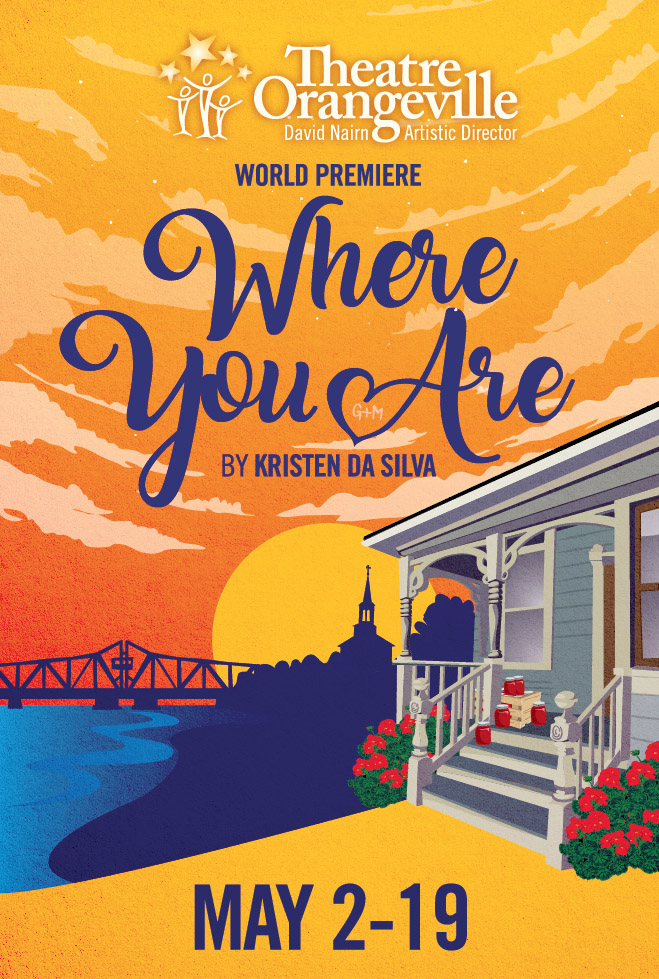 Where You Are poster, Theatre Orangeville, 2019